Contacts:
Mob.: +39 3207908673
Fax: +39 08351762002
E-mail:
info@novecentosofa.com
Via Archimede, 16
70024 - Gravina in Puglia (BA)
ITALY

> company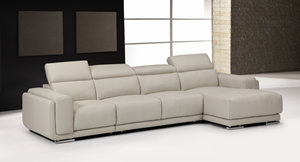 Novecento started producing handcrafted sofas/armchairs of medium-high range in 2008 in Gravina in Puglia, a little Town in Apulia. It is a young company, but long experience in the field and focus on innovation and creativity, have enabled Novecento to evolve and become an emergent player in the European Leather Furniture Business. Thanks to the serious and careful working process and constant research the product is made with the highest attention to materials/design and aims to meet the aesthetic tastes of European consumers.

The artisan "matrix" of its products makes it flexible and close to the customer's needs and requirements.
Thanks to years of experience, a contemporary collection of modern sofas and armchairs has been created and dedicated to those people who prefer a precise style, but always comfortable and unquestionably Italian.